Kimberly-Clark Thailand adds one consumer line to its Gambini converting equipment
This month, Kimberly-Clark in Thailand started-up its most recent tissue paper converting line, supplied by Gambini for the plant of Pathumthani, in the northern Bangkok Metropolitan Asia Pacific Region.
Thanks to this latest addition, Kimberly-Clark Thailand will be able to increase its premium bathroom tissue production: Gambini's equipment – a consumer Flex 600 – features the most advanced technology in tissue converting, plus a TouchMax – the 81st in Gambini's history -, widely recognized as the benchmark for the process of embossing, due to its fast product-change possibilities and its well-known flexibility.
Despite the ongoing Covid-19 pandemic, Kimberly-Clark Thailand and Gambini's teams have been able to tackle this challenging endeavour and start the production in a few weeks. This new 600 m/min line marks the third time the two companies have shared a tissue converting project, the first having been completed 5 years ago.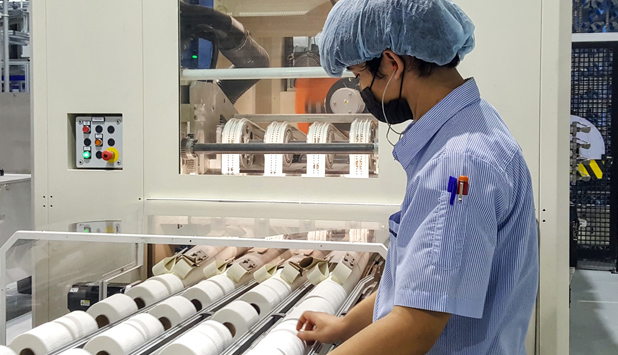 ---