Vinda Paper successfully starts up two Toscotec supplied tissue machines
Vinda Paper Zhejiang fired up two Toscotec supplied tissue machines, TM 3 and 4, at its Longyou mill in Zhejiang province.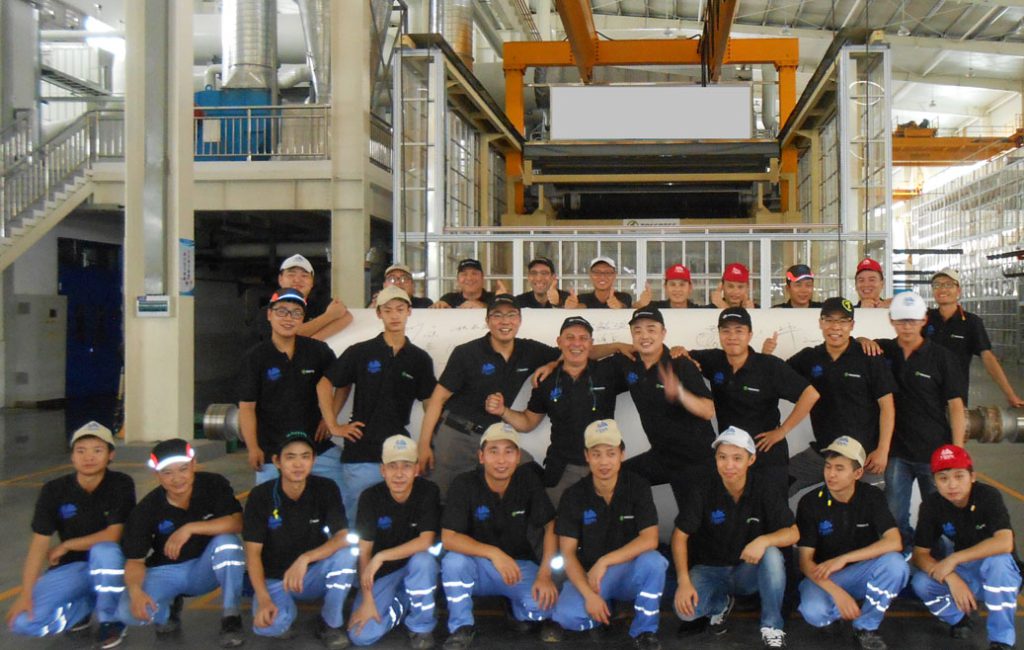 The mill successfully achieved start-up according to schedule and thus increased its production capacity by 60,000 tons/year.
The new AHEAD-2.0M tissue lines are designed for the production of premium quality tissue products, including toilet paper and facial tissue. Vinda Zhejiang's new mill currently has four Toscotec's tissue machines, two AHEAD-1.5M fired up in 2014 and the new AHEAD-2.0M.
In view of the superior performance of the first two, the Vinda Group chose to invest in Toscotec's top-of-the-line tissue machines. The AHEAD-2.0M advanced technology delivers top quality products, in line with Vinda's highest quality standards, and guarantees the lowest possible energy consumption, thanks to a comprehensive energy saving concept, the TT DOES solution (Drying Optimization for Energy Saving).
"I was proud to see another Toscotec's tissue machine start up at Vinda's mill. Under the expert operation of Vinda Zhejiang's technicians, the new AHEAD-2.0M lines will perform to meet the customer's expectations. We also expect to achieve yet again great results in terms of reductions of the energy cost." said Marco Dalle Piagge, Toscotec's Sales Director.
---