Toscotec received 8 machine order from APP
Toscotec has received in total 8 (eight) Tissue Machine order from APP. Two of the Tissue Machines are scheduled to come on stream in Q4 2017 and Q1 2018, respectively.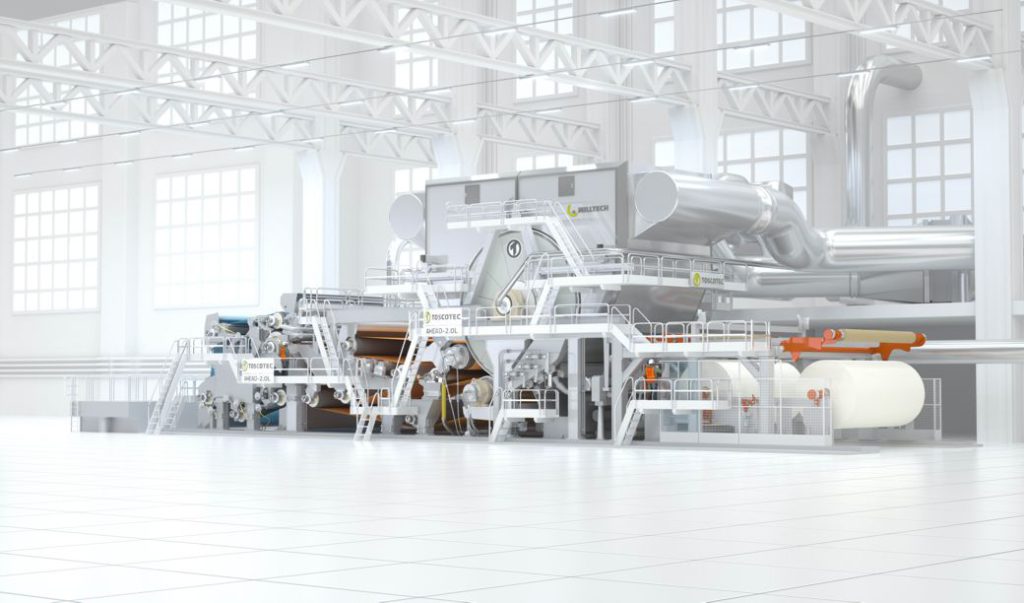 In the meantime, the Italian supplier is manufacturing other 6 tissue machines which are planned for delivery between the Q3 2017 and the first half of 2018. Each tissue machine is capable of producing, among other tissue grades, 300 tpd or about 100,000 tpa of high gsm tissue.
Based on a continued strategic expansion, APP has decided to choose Toscotec's state of the art technology, with the objective of using the most "green solution" available on the market and reducing energy costs. The scope of supply of this major order includes AHEAD-2.0L crescent former tissue machines, with a net trim width of 5.6m, 22 FT diameter Steel Yankee Dryer TT SYD-22FT and Steam Heated Yankee Hoods.
About the innovation of Toscotec
This is Toscotec's most recent innovation, PRODERGY, a new concept developed from the Company's successful line, the AHEAD-2.0, which significantly boosts production and cuts down on the energy costs. In fact, PRODERGY is the 1st tissue machine to combine top production performance and top product quality, with energy efficiency. Its unique configuration of the drying section has taken tissue technology to a whole new level and has set new records for the industry. The first record to be broken is the diameter of the Steel Yankee: 22 feet, the largest Steel Yankee Dryer ever built for tissue production. The second record pertains to the speed, and therefore to the production output, as Prodergy is the first tissue machine relying on steam energy only that can achieve a maximum operation speed of 2000 m/min.
These features make Prodergy the most green cutting-edge technology available on the tissue market nowadays. Its use of steam energy in the hoods guarantees the lowest possible emissions and environmental impact.
This major order confirms the long-standing cooperation between APP and Toscotec, which in the past has already provided APP with a significant number of Steel Yankee Dryers.
---