Microline supplies Roto-Cart with a complete roll wrapping and bundling system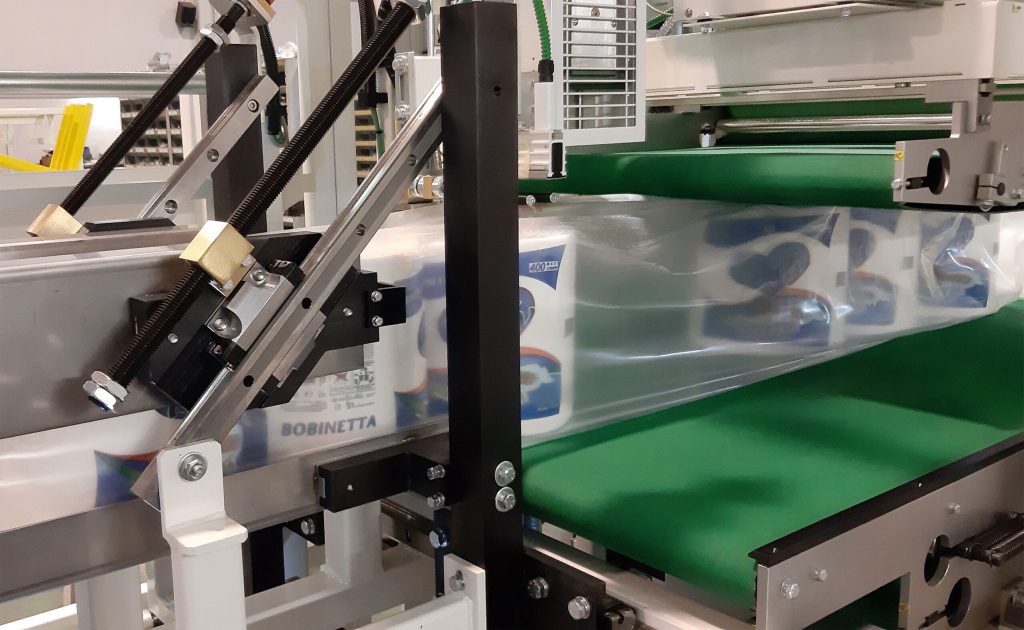 Microline, a company from Bologna (Italy) specialising in the design, assembly and marketing of automated solutions for the tissue market, has strengthened its partnership with Roto-Cart, a leading manufacturer of Consumer and Personal Care products, by supplying a complete packaging and flow-wrapping system for industrial rolls (AFH).
The initial requirement: improved tissue packaging performance
A long-standing partnership exists between Roto-Cart S.p.A., one of North East Italy's leading manufacturers and distributors of Consumer Care and AFH paper products, and Microline, a company from Bologna specialising in the design and supply of tissue packaging machines, collating and conveyor systems and secondary packaging solutions. Due to a change in production requirements, the former was obliged to increase its number of roll packaging machines, previously the result of solutions engineered by the latter. Therefore, working closely with Roto-Cart technicians, Microline designed the new line layout, supplying its conveyors, upending, stacking and collating systems and, above all, the two wrapping and bundling machines, AL 80 and Fast Wrap 1250 respectively. The very latest Microline solution, Fast Wrap 1250 was installed for the first time at the customer's manufacturing facility in Veneto where its reliability was soon noted.
A tailor-made line marked by outstanding efficiency
The system installed at the Roto-Cart manufacturing facility embodies the essential features of Microline production aspiring to excellent performance levels, exceptional build quality and outstanding flexibility. The line is used for high-speed bundling and flow-wrapping of three product types with different shapes and characteristics: industrial AFH paper rolls, hospital paper rolls and toilet tissue. The layout aims for maximum efficiency, such as to guarantee continuous infeed, thus avoiding downtime and, at the same time, machine overloading. Depending on requirements, immediately after the processing stage, an industrial roll upending unit or toilet roll stacking system is employed, such operations being preliminary to the subsequent primary packaging stage that in the case of industrial and medical products is performed by the AL 80, whilst toilet rolls move directly to the subsequent bundling stage.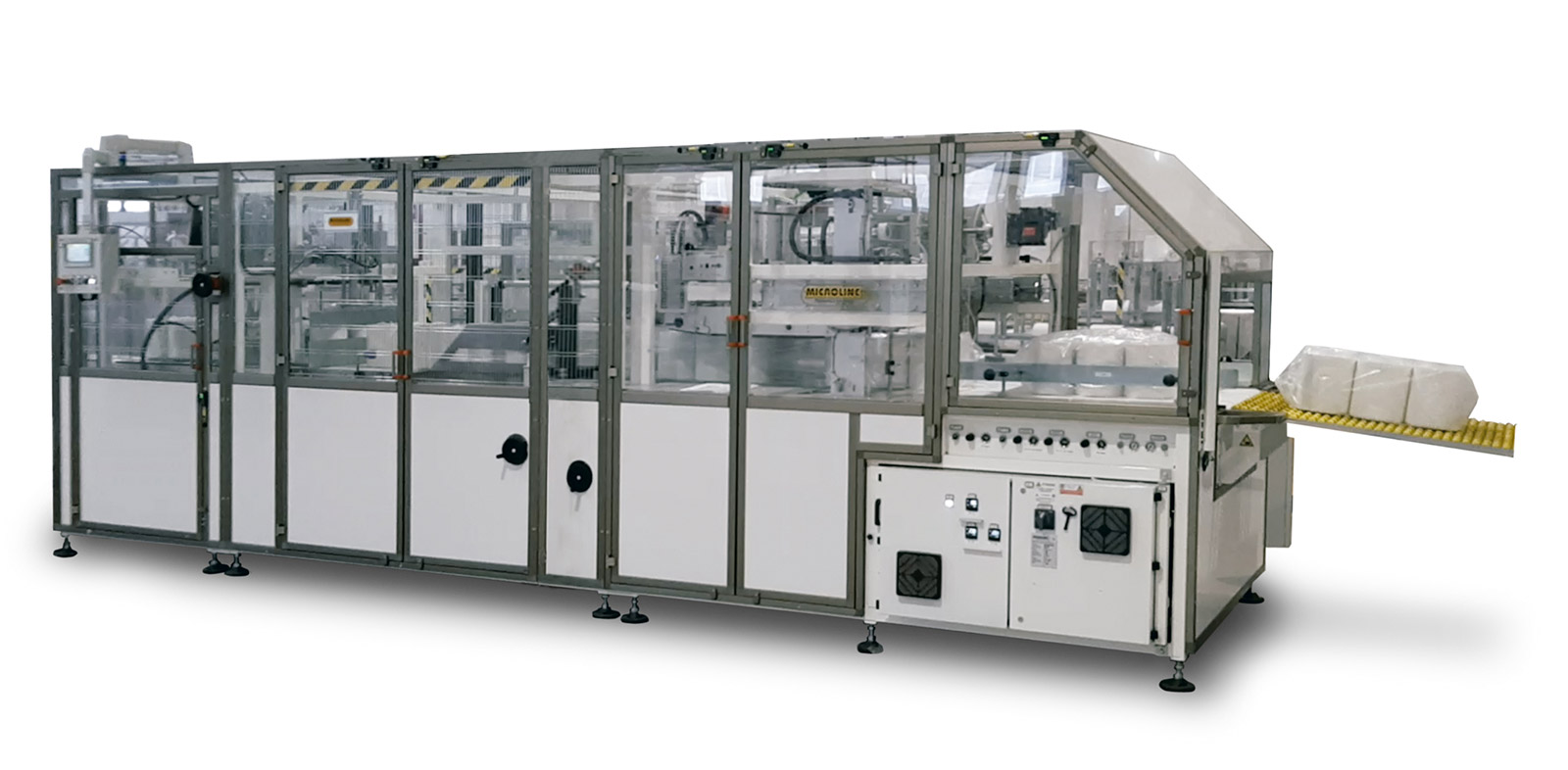 The results: a more efficient line and greater wealth of knowledge
The line installation has, on the one hand, allowed Roto-Cart to improve its Overall Equipment Effectiveness (OEE), whilst, on the other hand, Microline itself has been able to increase its know-how, thus optimising the range of solutions for the tissue market. As regards Fast Wrap 1250, the experience gained with Roto – Cart has led to the development of an optimised system for label insertion inside the package that takes place in such as way as to leave no trace of adhesive, guaranteeing its correct positioning without affecting packaging quality in any way. The partnership between Microline and Roto-Cart also extends beyond supplying machinery and line automation. Indeed, Microline has placed its know-how in the materials sector at Roto – Cart's disposal to enable improved choice from amongst different suppliers and optimise overall system performance. The alliance between the two businesses has not been halted by the pandemic: the use of remote monitoring and control systems means that line and individual-machine parameters can be modified off-site in order to optimise operating efficiency.
---