Körber's Spare Parts allows delivery customers within 24 hours in up to 97% of cases
The tissue industry is facing unprecedented challenges, and maintaining and improving production efficiency by trying to limit unscheduled downtime as much as possible is a priority for all manufacturers. In such a complex environment it is essential to rely on a truly integrated and global spare parts service, comprised of experts who are able to understand the needs of customers and solve their problems anywhere and at any time.
For this reason, the Körber Business Area Tissue offers a service, unique in the converting and packaging sector, which is comprehensive, fast, and eco-sustainable.
Körber has over 200 thousand products in stock and 2 and a half million parts that are ready to order. This is a global and proactive organization which, thanks to four logistic hubs (Italy, United States, Brasil and China), is able to respond quickly and efficiently to customer needs all over the world. In 97% of cases, if the parts are in stock, they are ready for delivery within 24 hours (in 2020 almost 120 thousand pieces were delivered to over 130 countries).
Gianfranco Agnusdei, Global Customer Service Director at Körber Business Area Tissue, comments: "The level of service for "fast moving" products, the most requested ones by customers, is 93%, meaning that 93 out of 100 products ordered by clients are already available in our warehouse for immediate delivery. At the base of this result there are continuous strategic analyses, and different research and demand forecast techniques."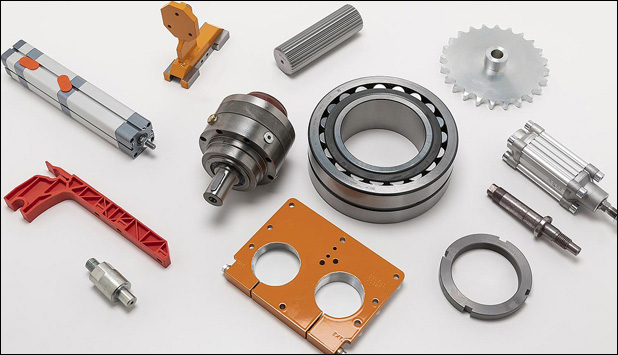 For a more complete service Körber also has an e-commerce platform (Spares Online) active 24 hours a day, 7 days a week, where customers can order spare parts and check the status of the order in real time, with or without the aid of customer support. Obviously, customer service guarantees all the reliability of the original spare parts which allows the customer to enhance the total cost of ownership (TCO). In addition to the comprehensiveness and speediness of the service, particular attention is paid to eco-sustainability.
Matteo Neri, Head of the Spare Parts warehouse, adds: "About two years ago we started a project that would focus on eco-sensitive and biodegradable materials. This has allowed the reduction of 85% of plastic materials in packaging. The envelope is made of cardboard and wood, the document holders are in biodegradable plastic, and for the protection and filling of the gaps we have gone from bubble wrap to paper. This has also led to a qualitative improvement of the packaging by increasing the resistance to traction and impacts."
---