Innovation is increasingly green, not only for the reduction of environmental impact, but also to free up important resources, thanks to efficiency and energy savings, thus ensuring the depreciation of technological investments through the reduction of management costs. This is the solution proposed by Mingazzini, a Parma-based company that has almost a century of history and a great number of installed boilers at the international level (with over 10,000 plants built), which makes it a point of reference in the field of steam boilers for industrial use, both for the quality of the products supplied and for the advice that accompanies each stage of the process, from conception to design, until the equipment is put into operation. The deep knowledge of the global market and its evolution allows Mingazzini to respond to new demands, increasingly perceived as stringent needs. Among these, energy savings, understood as lower consumption but also greater availability of resources to invest on more strategic fronts in a highly competitive scenario. In fact, optimisation and cost reduction can be tantamount to greater freedom of manouvre. For this reason Mingazzini has always been attentive not only to environmental issues, but also to customised consultancy for the creation of boilers and systems to best meet the needs of the individual customer, in an extremely dynamic way and with an eye to the operating costs as well. Eco-sustainability is a matter to which Mingazzini responds with increasingly advanced systems, which are high-performing in energy saving and respectful of the environment.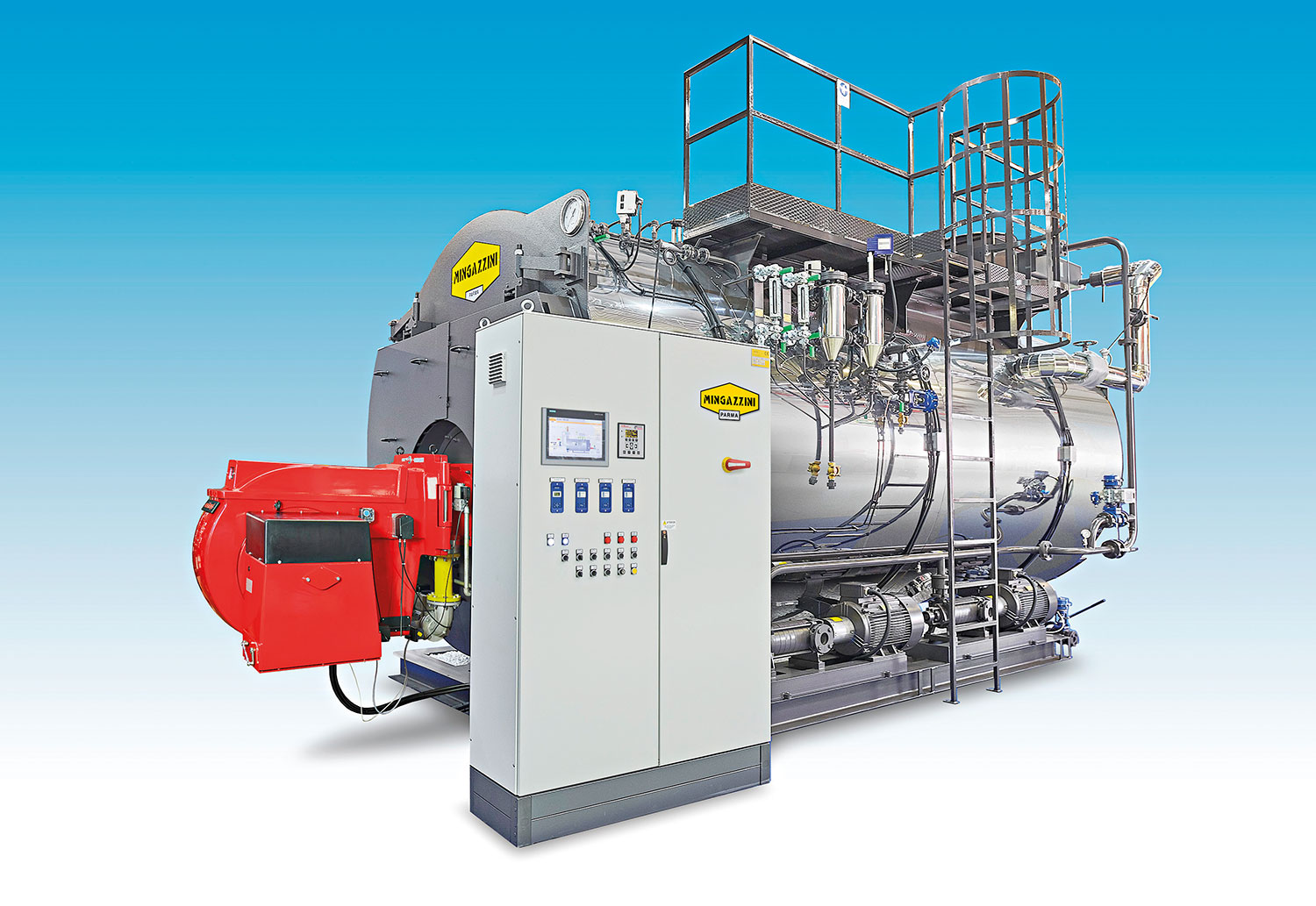 Our history and know-how to answer to every new and challenging need of the customer
The maximum focus is on the increase of exclusive systems for energy recovery that are flexible and tailored to the needs of individual customers and industrial sectors, in addition to the development of the most innovative combustion systems with progressive reduction of emissions into the atmosphere. If on the one hand it is important to minimize the purchase costs with systems designed and built specifically for the needs of the customer, on the other hand it is essential to help companies to save energy, so as to reduce and optimize consumption, a relevant expenditure item. The outcome is a very efficient plant, resulting from in-depth technical analysis that allow a detailed study of production needs and the consequent efficiency of the plant. In this regard, the company has carried out numerous successful projects, leaving a tangible sign of its know-how in important areas of the production sector, with particular reference to food, textiles, paper, pet food, chemical-pharmaceutical, just to name a few.