Centrax Gas Turbines offers a range of power packages using up-to-date technology that can be used in Combined Heat and Power (CHP) which is ideally suited to paper production – making it better for the environment and better for profits. Centrax has designed and installed gas turbine packages for over 70 years and understands the importance of generating reliable and efficient power. Which is why it has invested in a comprehensive service system throughout Europe and Russia – to provide local support and maintenance, ensuring that units are in optimal condition and leaving customers free to take care of their core business. All of Centrax's generator packages use reliable, high-performance Siemens core engines, and with power outputs ranging from 3 MW to 15 MW, packages can be scaled to match customers' specific needs. This power range is ideally suited to the demands of paper production with packages offering excellent operational flexibility. In 2016, Mayr-Melnhof Karton, a board mill in Eerbeek, the Netherlands, approached Centrax for a solution to repower their plant. Centrax's CX300 8.5 MW generator set was selected because of its excellent fit for performance and thermal output, making it the most efficient in its class. Centrax was able to reuse the installation's existing HRSG, foundation and turbine intake system and provide buy-back of the old turbine. Another CX300 8.5 MW is powering Ahlstrom Munksjö, Saint-Séverin, France, a world leader in the production of sulphurised paper for the food industry. The generator set powers the site and produces steam and electricity for the plant and its processes. One of Centrax's longest-standing customers is Smurfit Kappa Roermond Papier in the Netherlands, who have been running four CX501 packages at its paper mill for the last 36 years. These units have been serviced by Centrax throughout. In 2015 the units reached a one million hour milestone, and a recent decision to upgrade the control panels to a state-of-the-art digital system was a vote of confidence for the longevity of the 501 engines.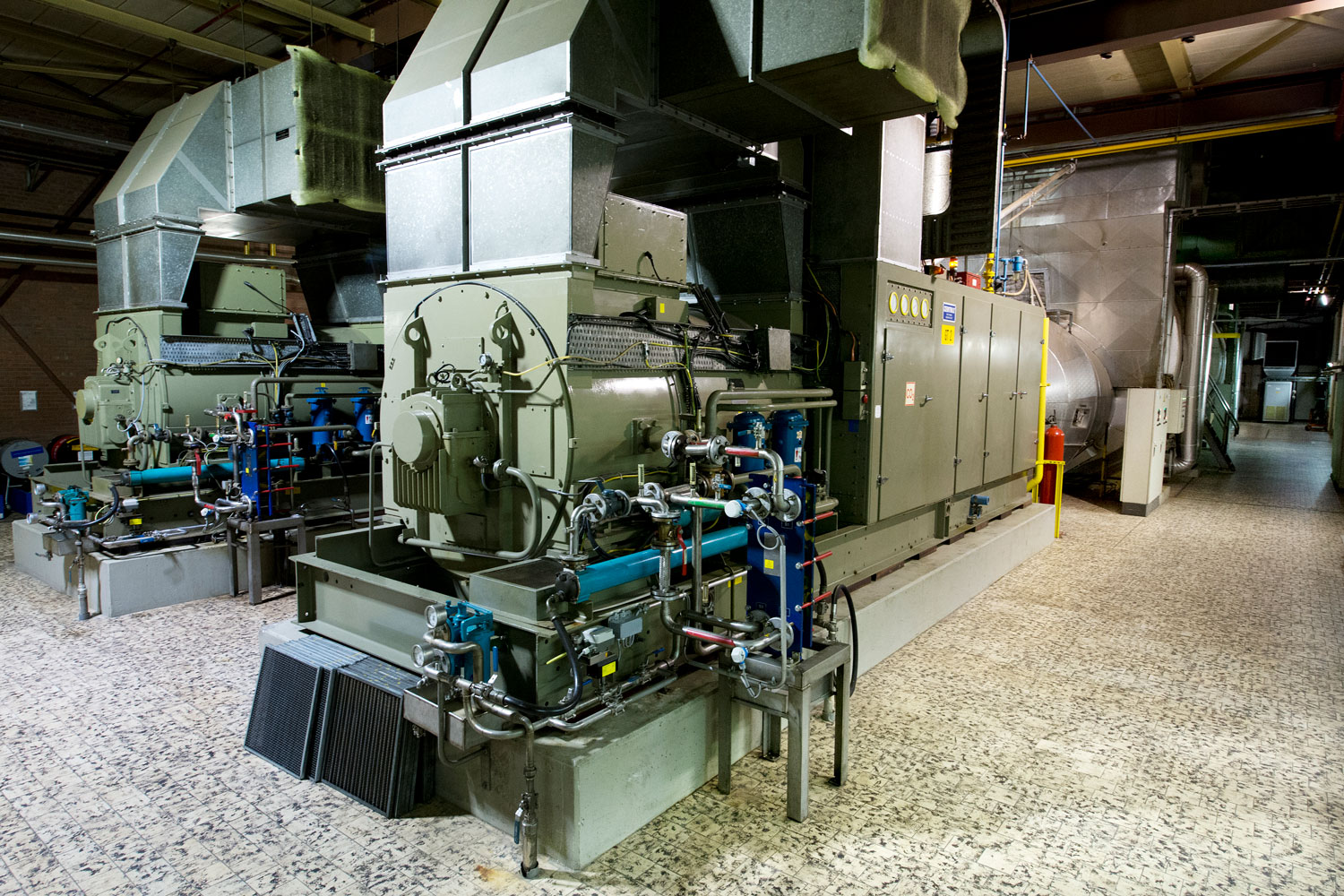 In 2016, Centrax Gas Turbines strengthened its relationship with Smurfit Kappa with an order for two 5.3 MW gas turbine generator sets to replace an existing CHP plant at a paper mill in the UK. The two CX501-KB7 DLE units are linked to waste heat recovery boilers to provide both electricity and steam for the paper manufacturing process. In Italy, Centrax Gas Turbines has supplied Favini S.r.l. papermill with a CX501-KB5 high-efficiency cogeneration power plant. The indoor unit provides 3.8 MW of electricity plus 23 tonnes per hour of saturated steam used in the papermaking process. Favini benefits from Centrax's in-country customer support centre which services the unit as part of a Comprehensive Maintenance Contract.
Exceptional customer care with a personal touch
Toby Boys, Centrax's European Sales Manager, commented "Centrax has a wealth of knowledge and experience working with the paper industry all over Europe. We're well positioned to support new customers wanting to improve their existing equipment and enable them to get the most out of their power plant".
Unlike conventional power generation, CHP not only provides electricity but also makes use of the waste heat produced. This thermal energy can then be harnessed to create the steam, hot water and hot air needed in manufacturing processes.
To arrange a site evaluation to maximise efficiency of your existing CHP plant, contact Centrax's Sales team.
Centrax Gas Turbines specialises in the manufacture and service of gas turbine-powered generator sets ranging from 3 MW to
15 MW that use core engines from Siemens. The generator sets are used mainly for combined heat and power but also in base load, simple cycle and standby applications. It is a global company with a broad customer base throughout the world.
Centrax has invested in a comprehensive service infrastructure that has earned it an excellent reputation in customer support leading to a 100% customer loyalty in maintenance contracts. This assured after-market care supports the lives of units and maximises revenues for its customer throughout the life
of the generator sets.