Nowadays icP – as industria cartaria Pieretti is called everywhere in the world – has shifted its production to more than one paper grade, which fit several industrial applications. Mainly, it's the tissue field the one served by icP: coreboard is the paper used to manufacture the tubes (cores) inside toilet paper and kitchen towel rolls.
It is a specific kind of paperboard, with particular specifications and precise mechanical features: icP is able to produce around 150.000 tons of it each year, using exclusively waste paper. One-hundred percent of the material industria cartaria Pieretti starts from is recycled paper, collected by Italian municipalities and some selected industrial partners, who grant, through a direct ownership and control by the Pieretti family itself, the best raw material supply chain.
High-standard logistics, in order to let the customers be served when they need it
In the last 25 years icP has gone through an expansion of its market, ranging from the Italian one – still the main selling area, accounting for about half the total turnover – to a global presence in more than 70 countries all over the world, with Europe, Middle East and Latin America being the main exporting destinations. icP is able to supply a sort of tailored product, suitable for the needs of the tissue industry: converters, glue manufacturers and machinery producers keep collaborating with industria cartaria Pieretti, in order to detect any critical point in the whole chain and develop a standard for the tissue field.
As leaders in the production of coreboard, icP has also developed and improved an internal planning method which today enables to configure the product according to the exact clients' specifications: each processing parameter is flexible, so that the customer can choose the board which rightly addresses its own needs.
This product configuration procedure thinks ahead in terms of production quality and is the representation of the company's commitment to its job: led by the fourth generation of the Pieretti family, more than 100 people now run two paper machines, making grey and white board, with a substance ranging from 130 to 400 g/m2 and in a width spanning from 65 to 2,620 mm. One of the distinctive sides of the way icP manages its business – one icP is very proud of – is the care it puts in the environmental issue: in the last years a dedicated water-treatment plant and a co-generator have been built and activated, in order to save a lot of water and energy.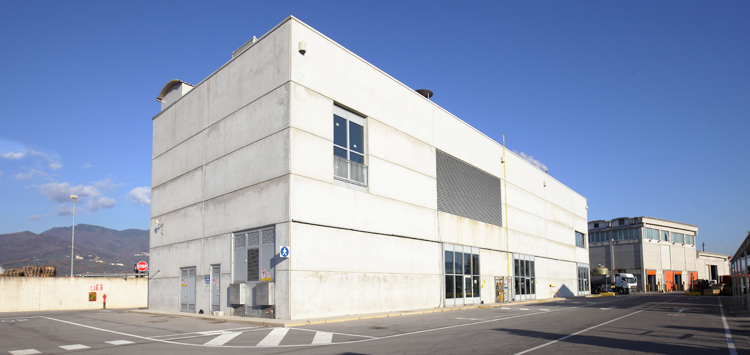 icP's goal is to lower more and more each year the consumption of natural gas and to reduce constantly the emissions of carbon dioxide.
Complete control over the entire process, starting from the raw material